Scholarships available for student members
Beginning September 9th
MHS Return to School Plan: tinyurl.com/MHS-ReturnSchoolPlan

Bell and Cohort Schedule Beginning September 9: tinyurl.com/MHS-BellSchedule-Sept9

Cohort Change Request Form: tinyurl.com/MHS-CohortChangeRequest
(Counselors will be in touch with you to let you know if they can honor your request.)

Bus Route Finder: https://www.pisd.edu/Page/6723

School Cafe Barcode Instructions: tinyurl.com/MHSSchoolCafeBarcode

Arrival: Campus doors will open at 8:30 a.m. Students must report directly to their 1st period class once they enter campus. Students are only allowed into the cafeteria to eat breakfast.

Devices: If you are a F2F Learner, students must bring their Chromebook charged and ready for use.

Please remember the 4 W's:
. Wear your mask
. Wash/sanitize your hands
. Watch distance - try to stay 6 feet away from others
. When Sick - Stay HomeLunch

Lunch deliveries: Due to the potential of crossconatmination, we will not be accepting lunch deliveries. Students are asked to bring their lunch in a thermos or insulated container to keep it warm.

Student Lunches: Students need to either pack their lunch or purchase lunch. We are recommending that students pack lunches in a disposable bag, and all items can be thrown away, so they do not have to carry lunch boxes around.

Cafeteria Line: Students will be spaced 6 feet apart to go through the cafeteria line. They will have a name badge with a barcode to scan to pay for their meal.

Seating: Students will be eating in the cafeteria. Only three students will be allowed to sit per table.

Lunch Schedule: Students will assigned lunch based on their 4th period teacher. We will provide you with that information prior to September 9th.

No Microwaves: There will be no microwaves available to warm any food or beverage items.
Frequently Asked Questions
Student Expectations:
Find a place to work that is distraction-free
Follow your bell schedule as if you were in face-to-face school
Be on time to meetings
Follow dress code
Be ready to engage, be ready to learn
Participate when asked to participate
Be respectful
Use appropriate language in meetings and in the chat feature
Do not join Google Classrooms in which you do not belong
Follow classroom rules – turn on video when asked
Be courteous to teacher and to others
Do not interfere with the learning of others
Questions about your class:
Contact your teachers by e-mail if you have any questions.
Questions / Problems with Technology:
Call our campus CTA, Mr. Nguyen at 469-752-8606 or call the district HELP DESK at 469-752-8767
Announcements:
Coming Soon! Watch for a Campus Announcements Slide Show that will be added to your teacher's Google Classrooms. This slide show will be updated throughout the week to reflect any information we need to share with students. Watch for information about upcoming events, club & organization meetings, and other important information we need to share with the entire student body.
Homeroom:
You completed your first Homeroom assignment today - Mr. Lyon's slide show, videos quiz about McMillen High School. Look for a Homeroom Assignment or Activity in your 3rd period Google Classroom every week. You should view and/or complete this Homeroom Assignment every Monday after finishing with your 3rd period teachers' assigned work.
Attendance:
Teachers will take attendance every period, every day.
Attendance on Synchronous days will be taken by visually connecting with students in the Zoom or Google Meets environment.
On Asynchronous days, teachers will check to see that students logged into each Google Classroom and worked on assignments planned for that day.
If students have not engaged in Asynchronous learning by 3:00 pm, they will be reported absent for each period they missed. The Absence Calling System will notify parents of the student's absence. If the student then completes work in missed classes by 11:59 pm, teachers will check for completion the next morning, and the student will be reported as present for the class period from the previous day.
SYNCHRONOUS DAYS:
Students will connect with teacher and classmates by joining virtual class meetings on Zoom or Google Meets.
Links to these meetings are be found in the Google Classroom for each class.
Students will participate in discussions and ask questions as teachers give guidance, feedback and clarification.
Teachers will be available during their conference period to accept phone calls and return e-mail messages.
Asynchronous Days:
Students can learn and review at their own pace.
Students will have more time for deep processing and practice of skills.
There is flexibility in time and/or place for student learning.
Teachers can include a range of student paced learning tools and feedback for students.
Teachers are available during their posted office hours on Asynchronous days to take phone calls or to schedule meetings with students who need assistance.
On Mondays, teachers may be involved in meetings with their collaborative teams for part of the day, but will be available for some appointments scheduled in advance.
Attendance Procedures
Parents and Guardians,
I have received feedback from parents, teachers and district administration regarding attendance recording. As a campus, we have adopted a practice that we will put into place when recording attendance.
1. Each teacher must take attendance (both synchronous and asynchronous) within the 1st 20 minutes during each class period.
2. If a student was not present during the first 20 minutes, each teacher will review attendance before the end of the day (4:15 p.m.) and determine if a student was engaged with the lesson. Students have until 11:59 pm to be "engaged with the lesson."
3. On the following day, the teacher will determine if a student demonstrated engagement before 11:59 p.m on the previous day. If the student met one of the following "engagement" criteria below, the student will be counted as present if they are in a remote learning environment. Teachers have 24 hours to make a change to their attendance. If the attendance hasn't been changed beyond the 24 hour time frame, please email the teacher and Gerri.gantt@pisd.edu. Please allow 24 hours before contacting the teacher regarding attendance.
Scenario:
Student A was marked absent because they were not engaged during the 1st 20 minutes during 3rd period (10:50 a.m.) on September 1, 2020

Teacher checks attendance at 4:00 p.m. and Student A has not been engaged since 3rd period. The attendance still reflects an absence.

Teacher leaves for the day and does not check attendance for the remainder of the evening because they are spending quality time with their family.

Student A logs into webdesk and Google Classroom and is engaged at 5:07 pm on September 1, 2020

Teacher wakes up on September 2, 2020 after a glorious night's sleep and logs into the attendance system at 8:30 a.m.

The teacher reviews September 1st attendance and notices that Student A was engaged prior to 11:59 p.m.

The teacher records the student present present
OR…..
The teacher waits until 10:50 a.m on September 2, 2020 (24 hours has passed) to check the previous day's attendance. The teacher will record the student as PSH for September 1st
IF...
The teacher has not changed the absence after the 24 hour mark, the parent should email the teacher and gerri.gantt@pisd.edu
Please encourage your children to complete the assignments on the day or before the due date. This will reduce the number of times teachers will have to keep going back to check to see if the assignment has been submitted and to change attendance.
What is engagement?
TEA states a student is "present" if one of the three is true:
Progress (as defined in the approved learning plan) in the Learning Management System (Plano ISD WebDesk) made that day

Progress (as defined in the approved learning plan) from teacher/student interactions made that day

Turn-in of assignment(s) that day
Face-to Face Learning
If you have selected the F2F option for your student, you will be receiving an email from the district with important information by the end of the week. I will host a Principal Power Hour on Thursday, September 3rd, at 6:00 p.m. Please follow the McMillen PTSA Facebook Page. There will be a link that will be shared if you are not available to attend.
Sincerely,
Brian Lyons, Principal
Giving to McMillen has never been easier!
Customers shopping on Amazon can now elect to donate 0.5% of their purchases to McMillen School PTSA by purchasing using smile.amazon.com.
Mr. Lyons Principal Power Hour
Don't have Facebook to watch Mr. Lyons Principal Power Hour on Facebook Live? No problem. Catch the replay here.
PISD Resources
For ongoing updates and information please refer to the following Plano ISD Web Pages:

For immediate updates:
Join McMillen PTSA
There is strength in numbers and increasing PTSA membership, even by just one, makes it possible to fund essential school resources and curriculum needs at McMillen High School. We invite you to join, because we can do more together than apart. It only takes 5 minutes at www.mcmillenptsa.org/join.
Scholarships available for student members!
Get started on your 2020-2021 Reflections Project
National PTA is proud to announce the new theme for 2020-2021 Reflections: "I Matter Because..."
Learn how you can participate in the nationwide art program.
Social Media
For more information, follow and like us on our social media channels:
It's time to re-link your Kroger Community Rewards.
If you shop at Kroger grocery stores, and you have a Kroger Plus Rewards card, you can benefit the families of McMillen High.
You must link your card every year, starting August 1st to support McMillen High School PTSA.
Learn how at Kroger Community Rewards.
Download the PISD Mobile App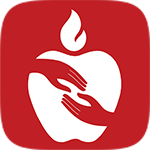 Do you have the Plano ISD App on your phone or device?
The Plano ISD App is a great way to see information about the Plano calendar, news and alerts, the anonymous tip line, and much more.
• Personalize newsfeeds for your school
• View student grades and attendance
• Access school and staff info
• View news stories
• Receive important alerts
• View calendar info
It is available for iOS or Android. Search for Plano ISD in your App Store:
World Wear Bin Donations
McMillen HS PTSA benefits as a result of the placement of a shoes and clothing donation bin at our school in the parking lot. We are paid by the pound for each pound of shoes, clothing, belts, purses, wallets, hats, caps, backpacks, hard toys and stuffed animals placed in our bin. Please help our PTSA raise funds for school projects, teacher training, new technology and to generally support the children who attend our school.
Learn more how you can make a difference and clean out your closets.
McMillen eNews
Click the button to view current and previous eNews.
Sign-up for eNews to receive emails from MHS.
Upcoming Events
Click event links for details.

Tuesday, October 6
Friday, October 9
Monday, October 12
Wednesday, October 14
Tuesday, October 20
Sunday, November 1
Tuesday, November 3
Wednesday, November 4
Tuesday, November 17
Monday, November 23
Tuesday, November 24
Wednesday, November 25
Thursday, November 26
Friday, November 27
Tuesday, December 8
Friday, December 18