Getting Ready for 2019-2020
There are so many opportunities to serve with your time and resources at McMillen High School. We invite you to join us and let's make a difference.
Getting Started
Signing up with Membership Toolkit is not the same as joining the PTSA. Membership Toolkit is the service that empowers us to make purchases, complete paperwork, and coordinate our volunteer efforts —all online. The goal is to save time, and work together more smoothly!
Log in or Register. If you have account from another school that uses Membership Toolkit, you can use the same login email and password. Then, proceed to the numbered steps below.
If you don't already have an account, select Create Account and fill in the name, email, and password information.
Click Verify my email and then check your email for the link to complete the process. The link expires in 2 hours. If yo do not receive the email, check your spam or junk folders.
Once you have verified your email address, log in and finish the registration process below.
Finish Registration
Complete the Parent/Family and Student Information forms.

Complete the Directory/Publish Preferences.

Once these forms are complete, you will be presented with forms for PTSA Membership, Spirit Wear and Volunteer Opportunities. All your school needs in one convenient place!
Signup for Text Messages
In the event of a campus emergency and periodic campus related news, I strongly encourage you to sign up on Remind to receive text messages. This feature allows you to receive important information and the ability to contact me 24/7 if you have a concern.
To receive text messages on your cell phone, type @mparent19 in your text message box on your cell phone and send it to 81010.
If you only want to receive text messages when there is a campus safety security concern, type @lionalert and send it to 81010. You will only receive a text if there is a lockdown, lockout, evacuation and/or inclement weather concerns.
Class Scheduled Released Online
Wednesday, August 7th at 12:01 a.m.
You will be able to view and print your child's schedule on parent viewer beginning at 12:01 a.m. on Wednesday, August 7, from your home computer.
If you have a problem with viewing your schedule, please make sure you disable your popup blocker. The portal requires the use of popups. We ask you only to come to the school to pick-up your student's schedule if you have a problem logging onto parent viewer.
Please complete the emergency contact, health information and update parent/guardian information.
IMPORTANT: The FANS Department is sending reminder notifications to parents about unpaid balances. Parents are given the option to make payments on campus or at the administration building. Schedule holds are being placed on students with outstanding balances. Please take care of unpaid balances as soon as possible.
To print your schedule:
1. Login at https://parentportal.pisd.edu/Login.aspx
2. In the Student Registration Forms section, click your student's name
3. Click View 2019-2020 Schedule
Schedule Changes
We look forward to seeing you on Thursday, August 8, at 6:00 p.m. for our Lion Camp.
During Lion's Camp, parents will be able to complete schedule change requests for the following:
Processed before 1st day of school:
1. Blank periods
2. Classes for which student already has credit
3. Duplicate classes
4. Athletic drop/add
Processed beginning August 21:
5. Changes in level (for example: move from AP to Honors, On-level to Honors…)
Requests for changes in electives will not be accepted/considered until August 24.
We do not accept requests for changes in teacher or specific periods.
Thursday, August 8: Class Schedules, Yearbook ID Pictures and Lion Camp
If there is an issue with your student schedule, please report to McMillen from 9:00 a.m.-1:00 p.m. on Thursday, August 8. You should only report to McMillen if you have one or more of the following issue regarding the student schedule:
* If you have a "hold."
* Fewer than seven classes listed on your schedule
* A duplicate class listed on your schedule.
* Enrolled in a class for which you have already received credit.
Photo ID and Yearbook Picture
This is also a time for you to take your ID badge and yearbook picture. Please come dressed in appropriate clothing that adheres to the district's dress code policy https://www.pisd.edu/Page/1756.
Our professional photographers will be here from 9:00 a.m.-1:00 p.m. for new and returning students to take your yearbook and ID badge photo.
We will resume taking pictures from 5:00 p.m.-7:45 p.m.
All PISD schools require each student to wear an ID badge during the day. For safety and security purposes, we require ALL students to sign up on Remind to receive my text messages. In the event of an emergency, I will be able to communicate with them. On their cell phone, they are to type @lionst19 in the message box and send it to 81010.
We encourage new students and parents to bring a copy of their schedule and attend our "Lion Camp." on Thursday, August 8th. This is a great time to take a self-guided tour of the campus, get advice from student leaders about "surviving your 9th grade year," or ask some members of our faculty and staff about McMillen. We will also have members of our transportation department here to answer any questions about bus routes and schedules. We will start Lion Camp at 6:00 p.m. and will conclude at 7:15.p.m.
August 9th
The Mobile Computer Lab bus will be at McMillen from 10:00 am to 2:00 pm (at the south side entrance of the school) for parents in need of help with Parent Portal: viewing student's schedule, and annual registration forms that are to be electronically signed.
Back to School Fair, July 25 and August 5
Plano ISD Back-to-School Fairs are scheduled for the following dates and locations from 9:00 a.m. - 3:00 p.m.:
* July 25: Williams High School, 1717 17th Street, Plano, TX 75074
* August 5: Frankford Middle School, 7706 Osage Plaza Parkway, Dallas, TX 75252
These free community events provide Plano ISD students and their families with back-to school resources and essentials necessary to be equipped for a successful school year such as: school supplies, haircuts, library books and cards, transportation assistance program information, as well as physical and mental health assistance programs. Attending agencies and services include:
* City House
* Collin County Assistance Center
* CIS (Communities in Schools)
* First Tee
* Food and Nutritional Services
* Public Libraries
* LifePath
* Mobile Computer Classroom
* Plano Fire Department
* Plano Parks & Recreation
* Plano Police Department
* North Texas Food Bank
* Salvation Army
* School Supplies
* Immunizations
* Transportation
* Vision/Hearing Testing
For more information about this upcoming collaborative event, please contact the Plano ISD family and social services department at (469)752-5797 and online at www.pisd.edu/domain/1021.
First Day of School, August 12th
We ask students to bring a pencil and paper on the first day of school. Teachers will review their syllabus, which will discuss the necessary supplies for their class.
WELCOME FROM ANGELA HUGHES, MHS PTSA PRESIDENT
To read our new PTSA President's welcome and call to action, please visit mcmillenptsa.org/President.
PISD Back to School Fairs, July 25th & August 5th
This free community event provides PISD students and their families with back-to school resources and essentials necessary to be equipped for a successful school year such as:
* School supplies
* Hair cuts
* Library books and cards
* Food assistance program information
* Transportation assistance program information
* Physical and mental health assistance program information

For more information about our upcoming collaborative event, please contact the PISD Family and Social Services Department at 469-752-5797.
Tax-free Weekend, August 10th-12th
Tax Free Weekend is August 10-12, 2018. Most school supplies, backpacks and other back-to-school items priced less that $100 are exempt from taxes. List of qualifying tax free items.
No School, September 2nd
Download the PISD Mobile App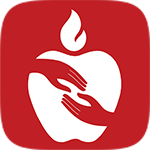 Do you have the Plano ISD App on your phone or device?
The Plano ISD App is a great way to see information about the Plano calendar, news and alerts, the anonymous tip line, and much more.
• Personalize newsfeeds for your school
• View student grades and attendance
• Access school and staff info
• View news stories
• Receive important alerts
• View calendar info
It is available for iOS or Android. Search for Plano ISD in your App Store:
Upcoming Events
Thursday, July 25
Tuesday, July 30
Monday, August 5
Wednesday, August 7
Thursday, August 8
Saturday, August 10
Sunday, August 11
Monday, August 12
Monday, September 2
Wednesday, September 4
Wednesday, September 11
Wednesday, September 25
Sponsors
We are so thankful to our Diamond sponsors for their generosity!